Reviews
Kewadin Sault Ste. Marie Casino
Kewadin Casino features nearly 750 popular slot machines, 12 exciting table games, keno and bingo for guests to indulge in.  From live entertainment to gaming, promotions, and events, there's always something fun going on at Kewadin.
Fact Sheet
Kewadin Sault Ste. Marie Casino
| | |
| --- | --- |
| First Opened | 1985 |
| Address | Grand Rapids, MI |
Kewadin Casino Sault Ste Marie, Michigan: Review
Escape to Michigan's Upper Peninsula and enjoy a Kewadin Casino experience. From live entertainment to gaming, promotions, and events, there's always something fun going on at Kewadin. Kewadin Casinos offers exciting casino gaming with outdoor recreation in one of Michigan's most picturesque Upper Peninsula regions.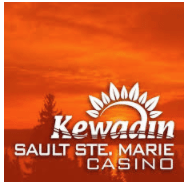 "THIS IS KEWADIN COUNTRY."
Kewadin Casinos - Sault Ste. Marie, MI Fact Sheet
| | |
| --- | --- |
| First opened:  | November 1985  |
| Phone number: |  (800) 539-2346 |
| Address: | 2186 Shunk Rd, Sault Ste. Marie, MI 49783 |
| Minimum gambling age?:  | 19 |
| Online Betting website: | |
| Hotel available:  | Yes |
| Number of table games:  | 12 |
| Number of slots:  | 750 |
Casino History 
In Nineteen Eighty Four, the Sault Tribe of Chippewa Indians Board of Directors approved the opening of a casino in The Kewadin Casino, Hotel and Convention Center in Sault Ste. Marie originally opened in November 1985 as a one-room blackjack house.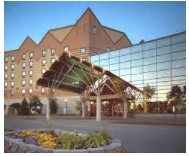 Transportation 
Coming from the South, take I-75 N to exit 392. Turn right off of the exit and drive straight through the first light, then turn right at Mackinaw Trail at the second light.
Then take an immediate left onto Three Mile Road. Go straight through the light (about 3 miles) and take another left onto Shunk rd and drive 1/2 mile. The casino will be on the left.
Coming from the North, take I-75 to exit 394. Turn left off the exit and then turn left onto Easterday Ave. Take this for about a mile to Ashmun st and make a right.
Travel up Ashmun st. for about one mile and turn left onto Marquette Ave. Take Marquette to Shunk Rd and turn right. The casino will be on the right.
Shuttle Services
Visiting the Kewadin Casino Sault Ste Marie hotel is easy. Just schedule a convenient Shuttle service, provided to the Kewadin Casinos for a hassle-free ride.
Shuttle Service: 1.844.756.8287
Sunday – Thursday: 8 a.m. to 12:00 am
Friday – Saturday: 8 a.m. to 2 a.m.
Gaming Experience

Kewadin Casinos in Sault Ste. Marie offers a one-of-a-kind experience, combining exciting Las Vegas action in an authentic Michigan location. Enjoy everything from table games, keno, slots and more.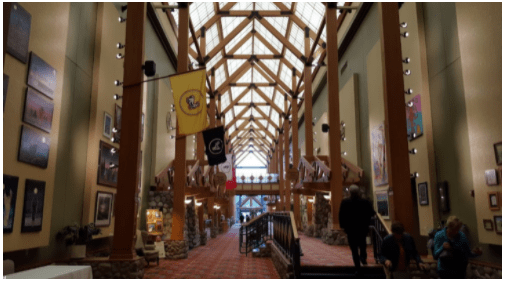 Slots
Kewadin Casino features nearly 750 popular slot machines ranging in themes and denominations from a penny and nickel to $25.00.
Table Games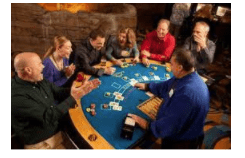 There is lots of table action at the Sault Ste. Marie Kewadin Casino. There are 12 live table game tables located within the casino.
Guests can try their luck at everything from blackjack roulette to our 10x odds craps table. There is also Let it Ride Bonus, Ultimate Texas Hold'em and Roulette games offered.
Keno
Kewadin Sault Ste. Marie offers live Keno where guests have the chance to win $100,000!
Guests can watch games on the convenient keno monitors placed throughout the facility, hotel rooms, restaurants, or while having drinks at one of the lounges.
The game of keno consists of grabbing a keno card and selecting both the type of game and numbers that a player wishes to play. Players may wager between $1 and $100 per game. After selecting the type of keno game and the numbers, guests can bring their ticket to the keno booth where it'll be registered.
Winners playing 20 games or less have just 24 hours from the purchase of the winning ticket to claim their prize, while those playing more have up to 360 days to collect on winning keno tickets. The Kewadin Casino offers players reduced rates for purchasing multiple games at a time.
Keno Hours:
Thursday – Sunday: 4 p.m. – 10 p.m.
Bingo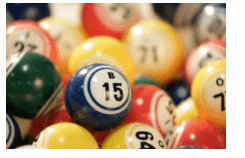 The Bingo Hall at the Kewadin Casino in Sault Ste. Marie seats 200 people and offers plenty of fun for bingo players.
Saturday afternoon is the best time for bingo at the Kewadin Casino. Bingo sessions start at 1:00 p.m. and doors open at 10:00 a.m.
There is a special progressive jackpot game called Bingo Blizzard. The Blizzard starts with a $1,000 jackpot at 48 numbers. The numbers increase by one number each session until there is a Jackpot winner.
Senior Bingo starts at 12:00pm every Thursday, with doors opening at 9:00 a.m.
Casino Online Experience
Following the December 23, 2019 passage into Michigan law HB 4311, a bill that includes provisions for the legalization of full real money internet gambling through online casinos in Michigan. Kewadin Casinos partnered With WynnBet, an award-winning developer and supplier of internet gambling software, services, and online gaming content.
Customers can now enjoy games played for fun on Kewadin Casinos' new online gaming website from anywhere in Michigan. The site offers customers the ability to play popular WMS slot games for free online. Current games include G+, Black Knight, Cascading Reels, Crystal Forest, and 5x4 Leprechaun's Fortune.
Online Sports Betting | Bet Online Sportsbook WYNN Michigan

The WynnBET and Kewadin Casinos partnership also provides patrons with complete online sports betting in Michigan. Now anyone can bet legal online on their favorite sports including auto racing, baseball, basketball, boxing, and more from anywhere in Michigan.

There are sports betting kiosks located in the Rapids Lounge and the Superior Bar.
Northern Rewards Club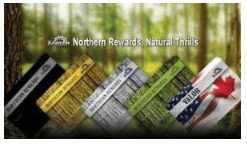 All Kewadin Casinos offer their customers the ability to use their earned comp and points with a simple swipe of their Northern Rewards card. These can be used at any Kewadin restaurants or delis, hotel rooms, or gift shops.
Points earned by members of the Northern Rewards Club can be used in a variety of ways:
Merchandise & Entertainment Ticket Discounts using Northern Rewards points
Exclusive Invitations & Comps
VIP parties, dinners, and special events
Free entertainment tickets
Free Hotel Rooms
Free Dinners
Northern Rewards Club Membership allows for entry into all promotions and special events These include cash prizes, merchandise prizes, gas discounts, senior day breakfasts, and more.
Restaurants
DreamCatchers Restaurant
The 260-seat DreamCatchers Restaurant offers a full menu. From breakfast foods to hot sandwiches and Burgers. There is something for everyone to enjoy at the buffet-style restaurant.
Signatures Lounge 
This lounge has amazing sandwiches and appetizers that will appeal to any palate. Stop in for a quick bite to eat before hitting the gaming floor again. 
Trail Deli 
Kewadin's Trail Deli offers guests a variety of treats. Guests can find the signature Kewadin Club Sandwich as well as other favorites including hot wings, french fries, omelets, and delicious ice cream desserts.
Amenities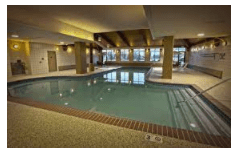 Pool
Guests are invited to relax and escape to the pool after a day of gaming or sightseeing. This enclosed area has a whirlpool and a sauna that offer guests a great way to relax.
Fitness Center
The Kewadin Casino provides a fitness center filled with cardio and weight training equipment designed to help guests stay fit during their visit.
Game Room
Guests can keep their families entertained for hours in the game room. Choose from a variety of new and old favorites that are sure to bring a smile.
Convention Facilities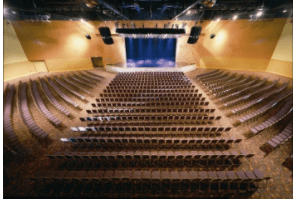 The Kewadin's Sault Ste offers over 30,000 square feet of meeting and convention space including 15 rooms with a variety of floor plans, full-service banquet facilities. There is a 318 room on-site hotel conveniently attached to the casino. The hall is perfect for concerts at Kewadin Casino Sault Ste Marie.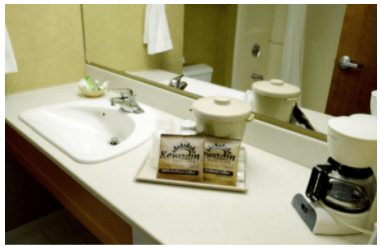 All rooms come complete with state-of-the-art sound, lighting, audio-visual equipment, fax service, and wireless internet. Our on-site convention coordinators can meet your every need, whether your event requires a theater, classroom, reception, banquet, or conference setup.
Hotels | Kewadin Casino Sault Ste Marie MI Hotel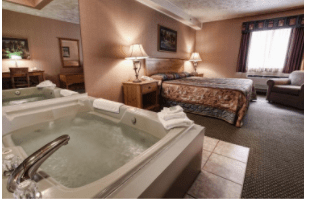 Kewadin Casino Sault Ste. Marie provides an on-site hotel with 319 well-furnished rooms, including deluxe suites and whirlpool rooms. Whether traveling on business or pleasure, the Kewadin Casino hotel provides high-class service and amenities.
Check-in time begins at 4:00 p.m and check-out time is at 11:00 a.m.
No need to search hotels near Kewadin Casino Sault Ste Marie when Free valet parking and free WiFi is provided to all guests as well as access to the game room, swimming pool, and fitness center.
Unfortunately, Kewadin Casinos does not allow pets in the hotel.
Kewadin Casinos - Sault Ste. Marie, MI FAQ
| | |
| --- | --- |
| Does Kewadin Casinos Sault Ste. Marie, MI have a hotel? | Yes |
| Does Kewadin Casinos Sault Ste. Marie, MI offer online betting? | Yes |
| What is the closest big city to Kewadin Casinos Sault Ste. Marie, MI? | Alpena, MI |
| Does Kewadin Casinos Sault Ste. Marie, MI allow sports betting? | Yes |
| What is the minimum age to gamble at Kewadin Casinos Sault Ste. Marie, MI?  | 19 |
| When did Kewadin Casinos Sault Ste. Marie, MI open? | November 1985 |
Follow
| | |
| --- | --- |
| Facebook | |
| Instagram | |
| Twitter | |
COVID Safety Precautions 
Kewadin Casino hotel in Sault Ste Marie is dedicated to the safety of its guests and staff. Guidelines and safety protocols are in place. Guests and team members are not required to wear a mask.
Final Review

The Kewadin Hotel And Convention Center in the Sault Ste. Marie is an amazing casino and hotel facility. This gem has a little bit of everything.
From convention space, a beautiful casino gaming floor, and delicious eats to a game room for kids and access to the swimming pool. This is truly the perfect escape for the entire family. Make it a memorable getaway!