Best Free Sweeps Casinos for Welcome Bonuses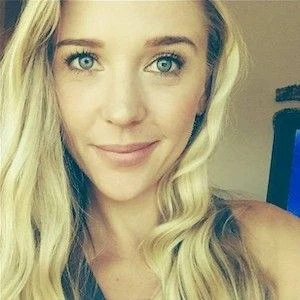 Published:
April 20th 2021 - 05:43 PM
Online sweepstakes casinos, or more commonly known as sweeps casinos, have grown in popularity since the early 2000s. These online casinos are unique because they offer people the ability to play traditional casino games such as slots and poker even if they're not located anywhere near a regulated casino. Sweepstakes casinos can function legally by adapting sweepstakes laws that provide legal options for recreational gamblers to play online for free with virtual currency called gold coins. Players in this virtual casino also have the chance to win real prizes with sweepstakes cash. 
Sweepstakes laws were made famous by Publisher's Clearing House and the McDonald's Monopoly game. With any sweepstakes, you don't have to pay to enter or to collect prizes; winning is solely by chance. To be legitimate, sweepstakes casinos must remain free, which is why you are able to play using virtual currency
Online sweepstakes casinos like Chumba, LuckyLand Slots, and Funzpoints give players the opportunity to play online slots and table games, including poker and keno. Players are rewarded with real cash prizes. It is always free to play; however, play money packages can be purchased to play online casino games. When you win playing sweepstakes games, you can redeem those winnings for real cash prizes. 
Like many retail and online casinos, sweeps casinos offer valuable incentives for new players. These incentives are called "Welcome Cash." Welcome cash is offered to new players after they register on the site. This is essentially the site's way of paying you a little up front in the hope that you will stick around and eventually purchase more coins. 
Best FREE Sweepstakes Casinos
Weeding through the hundreds of online sweeps casinos to find the best or most fun site can be a daunting task. Here at OddsSeeker, we want to ensure that you're always getting the most bang for your buck, so we've put together a list of the top four online sweeps casino sites. 
Chumba Casino
Best For: Online Slots and table games 
Bonus Offers: $30 Bonus package for $10 
Signup Bonus: 2 Sweeps Coins
Age to Play: 18+
Chumba Casino has the most diversified selection of casino games and most like a real casino experience. With 70 slots games, two roulette games, and blackjack, Chumba has something for everyone. The games at Chumba include play-money games and sweepstakes games. You are able to purchase packages of gold coins to be used as virtual currency for play-money games. When gold coins packages are purchased, you will also be rewarded sweeps coins as an added bonus. Sweeps coins can be used to play in the sweeps coins games, where you can earn cash prizes. 
One thing Chumba reviewers love about this online casino is the social aspect. Players are able to connect with other players via social media. They can also earn additional sweeps coins through social media promotions. 
LuckyLand Slots
Best For: Welcome Bonuses 
Bonus Offers: $10 Gold Coin Package on your first purchase of $4.99 
Signup Bonus: 7,7777 Gold Coins and 10 FREE Sweeps Coins
Age to Play: 18+
LuckyLand Slots solely focuses its efforts on casino-style slots. With over 20 slot game choices, you will be entertained for hours. LuckLand has one of the most generous welcome/signup bonuses offered by any sweeps casino. Upon signup, you will be gifted ten free sweeps coins to use for any of the sweeps coins games at any time during your play. 
LuckyLand's promotions and social features are known to be much better than Chumba's offerings. For example, LuckyLand players are rewarded with virtual chips each day when they log in and are able to participate in slot tournaments. 
LuckyLand Slots is available to anyone over the age of 18 living in the US (sans Washington state). 
Funzpoints Casino
Best For: Slots and Keno Players 
Bonus Offers: $20 Deposit Match 
Signup Bonus: $2.50 Site Credit
Age to Play: 18+
Funzpoints Casino is the newest sweepstakes casino offering people over 18 the ability to play money casino games, as well as their unique "Funzpoints Premium" playing experience. Players can use their Funzpoints Premium points to play any of their casino games, and each premium point is redeemable for real money (100 points is equal to $1). Funzpoints has over 20 slot game choices as well as the table game, Keno. Both will quickly have you entertained and playing the day away.
Global Poker
Best For: Online Poker 
Bonus Offers: FREE $20 Gold Coin Package 
Signup Bonus: 20 Sweep Coins
Age to Play: 18+
Global Poker is one of the best online sites for anyone that loves a good game of Texas Hold 'Em. This site has something to offer any poker player at any level. They even have a poker school where you can learn the best tips and tricks to playing a great hand of poker. From beginners to tournament players, Global Poker is the ultimate online poker playing experience. Signing up is easy, and if you're over the age of 18, living in all 50 US states or Canada, Global Poker will welcome you with open arms. 
Guide to Sweepstakes Casinos
Now, you might be asking yourself a few questions after reading about the top sweepstakes casinos. As we mentioned in the first few sentences of this article, sweeps casinos are a fun way for anyone over the age of 18 to play casino games like slots and online poker from the comfort of their own homes. Most sweeps casinos are legal in all 50 states and Canada; however, there are a few sites that aren't able to operate in the state of Washington due to specific laws and regulations. 
Are Sweepstakes Casinos Legal? 
Yes, they are legal in most states. For a sweeps casino to be deemed as legitimate, there must be a contest or game where any winnings that have value are only distributed by chance. To put things simply, every time you play a hand of poker or "pull" the split machine handle, it is considered a contest of skill or chance to win real prizes. The fact that you are not playing with real money but are using sweeps coins, which you can obtain free of purchase. 
How Sweepstakes Cash Works
Purchasing gold coin packages, you will typically also receive sweeps cash, however, you cannot buy sweeps cash directly. Online sweeps players can either use gold coins or sweeps coins to play online poker, table games, and slots. Gold coins have no cash value, and only sweeps coins can be exchanged for real cash prizes. 
How to Get Free Sweeps Coins 
There are three ways to obtain sweeps coins for FREE, with the easiest way being to simply sign up on the sweeps site of your choice. Other ways to earn sweeps coins include mailing in a participation letter and being active on the site's social media account.  
Sign Up
New players will automatically receive sweeps cash or coins upon signing up for the sweeps platform. Once you've signed up, you will receive an email where you will verify your newly created account. Online sweeps casino platform Chumba Casino gives you $2 for you to start playing as soon as you log in. 
Mail-In 
Players also have the option to mail in a participation letter to request free sweeps coins. You will want to be sure to follow the instructions carefully on the platform's website. The amount for the mail-in option may be small, but free money is free money!
Be Social
Because sweeps casinos are social platforms, each site offers its players the opportunity to take part in social media contests to earn free sweeps cash. There are usually daily contests, with each contest typically having up to ten winners. Each winner is chosen at random. 
Making a Deposit at a Sweeps Casino or Poker Site 
Making a deposit on any of the sweeps platforms is simple. You can currently obtain sweeps coins using a credit card or Skrill (a digital wallet provider). You will need a valid government-issued ID and proof of residence to purchase sweeps cash. 
Free Signup Promo
Get 10 FREE Sweeps Coins
First Purchase Offer
Get 10 FREE Sweeps Coins