Brazilian Striker, Gabriel Jesus Edging Closer To Leaving City and Joining Arsenal
Image ©Geoff Burke-USA TODAY Sports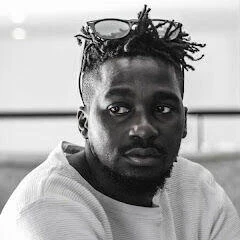 Published:
June 22nd 2022 - 11:44 AM
Gunning for great football business lately is none other than Arsenal. The summer transfer window in the English Premier League is in full effect, and the Gunners have been a very active club in the new-signings market.
On the radar of the Emirates Stadium, Gabriel Jesus from Manchester City has become the top target of this transfer window. Competing in global football headlines, this is considered to be a statement signing for the North London club in hopes of solving their No. 9 striking woes.
Targetting For A Valuable Target-Man
Centre forward has become priority number one for the Gunners in these recent months, especially after the departure of Pierre-Emerick Aubameyang to Barcelona F.C. at the beginning of the year. This also includes the rising of Alexandre Lacazette's uncertainties with the club as they were closing off their last campaign, coupled with Eddie Nketiah's inspiring form towards the end of the season cementing his place in the squad.
In search of a world-class striker to lead the front-line at Emirates, Arsenal was starting to worry. However, by the grace of God, Man City hitting the blockbuster signing of Erling Haaland made it obvious that the former Palmeiras' striker, Jesus, will not remain at Etihad Stadium anymore.
With all that's unfolded so far in his camp, he's edging closer to leaving City and considering where game time is guaranteed to be available. All the negotiation talks between both clubs have been convincing that Arsenal should be his next destination. As it is displayed as a teaser ongoing, an official announcement is imminent until at least an agreement is reached. 
The valuation set by Man City is said to be around £50 million. Nevertheless, it is a fair valuation if considered with performance-related add-ons, but with only a year left on his contract, Arsenal are looking for a loophole to lower his fee.
More than the London eye, outside of the Gunners, some teams in the capital of England have also set their sights on the No. 9 including Chelsea F.C. and Tottenham Hotspurs. Rumors have been circling around that Spurs, especially, could hijack the move. However, it can also be doubted that he'd even bother going where Harry Kane has his position solidified, despite them dangling the Champions League card.
How Does Arsenal's Identity Looks After Jesus Fit?
Under Guardiola's guidance, Jesus has managed to become an elite striker, deeming him to be a marquee signing for Mikel Arteta's side. He is a Premiership-proven striker with 5 years of experience and 3 EPL titles under his belt, which is just what his young team needed.
An individual quality such as his caliber, who's showed glimpses of brilliance at Man City and a great work ethic, is a perfect fit that Arteta can't deny. Not to mention, age is still on his side to fit in this promising young talented squad.
Alas, he hasn't been given a long enough run to prove himself at City, but also to the advantage of being an Arsenal player they could use some depth in quality of the squad, which he undeniably brings that element into their injury-proned environment.
Jesus, The Savior For Arsenal's Striking Woes
Jesus' name doing rounds in the former Highbury goers, is seen as nothing more than the savior for Arsenal's goalscoring problems.
The recent signings and targets made by the club also indicate that they are making an effort to enhance their creativity on top of finding the back of the net. Admirations for Raphinia and Youri Tielemans from Leeds United and Leicester City respectively, and also landing the £34 million move for Fabio Vieira from Porto and Brazilian-winger… this month alone. If anything, this calls for a fierce determination to succeed. 
It's been well-documented that the 25-year-old is a top priority signing, it may be useful to hint in addition that Arteta and he have an understanding from Man City days, which undoubtedly could be a huge play on his final decision
One day at a time it feels like it's becoming a reality. Let's see how these coming days pan out. Arsenal making a significant upgrade could possibly change some future odds, so be sure to check out these New Jersey Online Casinos. There's so much to play for and you can earn incredible bonuses by exploring these  DraftKings Promos, guaranteeing a 100% match up to $1,000 on the first deposit.
Free Signup Promo
Get 10 FREE Sweeps Coins
First Purchase Offer
Get 10 FREE Sweeps Coins