Kalshi Omicron Predictions Update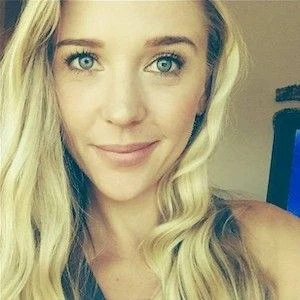 Published:
December 14th 2021 - 04:01 PM
Just as we thought we were gradually eeking our way out of the woods with the COVID-19 pandemic, the COVID-19 pandemic has decided (much to the entire human race's chagrin) to pull us back in, with the newest, spread-iest, most ominously Greek alphabet letter variant yet - Omicron. 
Unfortunately, if you're looking for a better spread than the Packer-Chiefs spread after Aaron Rodgers got booted for his anti-vaxxer shenanigans, Omicron won't offer that. As covered by major news outlets like Bloomberg, Japanese health officials believe that the Omicron variant is FOUR TIMES as transmissible as the Delta variant, which was already notorious for being more transmissible than standard COVID-19.
Of course, we'll continue to better understand the full damaging effects of the Omicron variant (and how to counteract them) in the coming weeks and months, especially as we brace for another holiday season that experts fear could see a surge in infections. The early signs about Omicron, unfortunately, aren't looking too good, but is that pessimism being reflected on prediction markets like Kalshi right now? Unfortunately, the answer probably won't surprise you.  
Omicron Predictions (According To Kalshi)
We just touched on fears related to a potential holiday surge, but when could we fully expect to grasp the fallout of that potential surge? According to Kalshi's markets, it's feared that we could really expect to see Omicron peak around the latter half of next month. The highest contract share prices currently stand around 65 cents on post-holiday COVID predictions, as traders anticipate that Omicron will exceed 50% of all U.S. COVID cases by January 22, 2022.
How soon by January 22nd, 2022? Well, if you'd want to be more precise, much to the chagrin of any New Year's optimism, there is 60 cents priced on the Kalshi shares predicting that Omicron could exceed that 50% threshold before the year ends! Moreover, a different prediction market has 99 cents priced on the shares predicting that Omicron will top the 5% threshold before the year's end.
Bottom line, a lot of people seem to think that our efforts at containing Omicron's spread are sort of a futile, donezo deal at this point. To make matters worse, there are only:
15 cents on the shares predicting that an Omicron-specific vaccine will be approved before February 1st, 2022
37 cents on the shares predicting that there WON'T be a day that exceeds 300k COVID-19 cases before February 1st, 2022
5 cents on the shares predicting that there won't be 200,000 new COVID-19 cases by next Monday
12 cents priced on over 60 million Americans having the booster shot before the holidays (or more specifically, December 20th)
Now that we've looked at things making matters worse, how can they be made better? Here are some prediction prices to follow that don't spell doom and gloom for the near future:
There are only 22 cents on the CDC identifying a COVID variant of high consequence before March 1, 2022. While Omicron has been declared a variant of concern, it has not been named a threat of that magnitude (yet).
There are 80 cents priced against a recession starting by Q2 2022, indicating that traders don't anticipate Omicron will affect the economy that badly (yet).
Traders don't anticipate Omicron to become enough of a danger to close indoor dining and businesses in major cities - 96 and 97 cents are priced on New York and San Francisco still keeping them open.
Furthermore, while there remain some questions over how effective the current doses of COVID-19 vaccines will be against Omicron, early signs seem promising that the booster shot offers solid immunity protection against the new variant - as covered by CNBC, numerous preliminary researchers are optimistic about the current booster's ability to fight the spread of Omicron. 
So if you haven't yet, schedule your booster appointment to be fully vaccinated against all current COVID-19 variants. Have a safe, happy, and healthy holiday, trade safe and responsibly on Kalshi, and for more safe prediction picks, consider giving our mailing list a follow.
Free Signup Promo
Get 10 FREE Sweeps Coins
First Purchase Offer
Get 10 FREE Sweeps Coins