NBA Award Betting Odds: 2023 Player Future Markets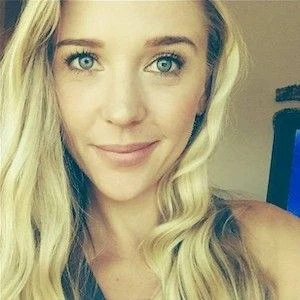 Published:
January 6th 2023 - 05:17 PM
The year may have only just begun, but it isn't too early for betting basketball fans to think about how the end of the NBA regular season will shake out. The league has already been thinking about its best prospects to be awarded at the end of the season, and so have the oddsmakers at FanDuel Sportsbook.
Much like the NFL, the NBA dishes out a myriad of postseason awards to honor the top-performing teams and players in each year's regular season. Beyond betting futures on which teams will win their conferences, divisions, or wins the Finals outright, you could also consider wagering on which players' individual talents could potentially be honored.
There is a litany of individual awards honoring team members and coaches who display exceptional talent, including an NBPA Player Awards ceremony that's separate from the "official" award ceremony. But FanDuel currently has futures markets open on five of the most prominent player future categories, and as we move into 2023's stretch of the NBA's regular season, here is where the odds on those markets currently stand. 
NBA Award Predictions 2023
Since 1953, the NBA season awards have typically been (though not always) decided around late June, coinciding with the wrap-up of the regular season and the NBA Finals. Like the NFL's season awards, these league awards are usually voted on by a media panel of influential sports journalists and broadcasters, and of course, the nominee with the most accumulated votes and points ends up winning that respective award.
As these awards most likely won't be determined for another half-year, you can currently only wager on the award contenders through FanDuel's NBA futures markets. Futures bet markets offer a longer-term wait for a payout than other single betting markets, but the tradeoff is that you usually receive juicier odds and bigger payouts with futures than other types of single (non-parlayed) wagers.  
It's tougher to prognosticate and predict the outcomes of events that are months out, versus games that are only a day out or a week out. But if you're up for the challenge, you can take a look at the frontrunners in each of FanDuel's five player future markets.
NBA Regular Season MVP 2022-23
(Other Selections Available on Request)
Luka Doncic, +300

Giannis Antetokounmpo, +350

Jayson Tatum, +390

Nikola Jokic, +500

Kevin Durant, +700

Joel Embiid, +1400

Ja Morant, +3000

Donovan Mitchell, +3600

Stephen Curry, +5500

Zion Williamson, +5500

Devin Booker, +9000

Damian Lillard, +13000

Pascal Siakam, +24000

Shai Gilgeous-Alexander, +24000

LeBron James, +37000

Trae Young, +49000

Paul George, +49000

De'Aaron Fox, +49000

James Harden, +49000

Jimmy Butler, +50000

DeMar DeRozan, +50000

Domantas Sabonis, +50000

Tyrese Haliburton, +50000
The top five player picks in each of these markets shouldn't come as any surprise to anyone who's even remotely followed this NBA season. Luka Doncic and Giannis Antetokounmpo are both once-in-a-generation caliber talents, putting unreal numbers on the board for the Dallas Mavericks and Milwaukee Bucks, respectively.
Both of these players have had their all-rounder talents honored with a myriad of awards and accolades throughout their NBA career, but Doncic is rightfully priced as the slight favorite here. The Greek Freak was already honored with an MVP award nod last season, and one MVP award is difficult enough to win on its own, let alone two in a row.
Beyond Giannis and Luka, there are three more frontrunners priced below the +1000 odds range; Tatum, Jokic, and Durant. Jayson Tatum ended the year on a strong note as the Celtics' power forward, helping Boston go undefeated for the better part of the past month. For his efforts, he was lauded as the Eastern Conference Player of The Month in December.
Like Giannis, Denver Nuggets center Nikola Jokic is another strong MVP contender, and was also previously honored in this award category. Last but not least below +1000 odds, we have NY's power forward, KD. A few years back, Kevin Durant was previously honored as the league's most valuable player in 2017 and 2018, and so far, he's easily been playing in his best form since those years, helping the Brooklyn Nets achieve a monster ten-game winning streak in 2022.
All five of these guys have put on stellar, MVP-caliber performances throughout the first stretch of the 2022-23 NBA regular season, and it'll be interesting to see who can keep that up in 2023. 
NBA Rookie of the Year 2022-23
(Other Selections Available on Request)
Paolo Banchero, -1000

Bennedict Mathurin, +1000

Jaden Ivey, +3000

Jalen Williams, +10000

Jabari Smith, +16000

Keegan Murray, +16000

Walker Kessler, +18000

Andrew Nembhard, +37000

Shaedon Sharpe, +49000

Jeremy Sochan, +50000

Jalen Duren, +50000
This player award market is unique for having the heaviest favorite out of any player award category, and rightfully so. Since his October 2022 NBA debut, Orlando Magic power forward Paolo Banchero quickly made a name for himself as one of the best rookies in the league this season. 
Banchero didn't hesitate to post numbers on the board, putting up nine rebounds, five assists, and a whopping 27 points in his regular season NBA debut. He would go on to become the second teenager in NBA history to put up at least 30 points and 15 rebounds in a single game, a feat that was only previously achieved by a young LeBron James.
Paolo also entered the league having just been named Rookie of The Year in the NCAAB's Atlantic Coast conference, and he's a strong contender to snag the NBA's iteration of the award. Unfortunately, he's not the most profitable contender in this market, but he is the most probable to hit. A single $10 unit on the rest of these Rookie of The Year picks could net a decent return, but we wouldn't recommend risking more than that on the other prospective Rookies of The Year.
NBA Defensive Player of the Year 2022-23
(Other Selections Available on Request)
Jaren Jackson Jr, +125

Brook Lopez, +300

Bam Adebayo, +1400

Giannis Antetokounmpo, +1400

OG Anunoby, +1800

Evan Mobley, +1800

Joel Embiid, +2200

Jarrett Allen, +2500

Draymond Green, +3000

Nic Claxton, +3600

Paul George, +7000

Marcus Smart, +8000

Rudy Gobert, +9000

Mikal Bridges, +10000

Mitchell Robinson, +10000

Myles Turner, +10000

Ben Simmons, +10000

Jrue Holiday, +12000

Herbert Jones, +16000

DeAndre Ayton, +24000

Robert Williams, +24000

Nikola Jokic, +24000

Scottie Barnes, +37000

Jimmy Butler, +37000

Zion Williamson, +49000

Ivica Zubac, +49000
Only two players in this market are priced below the range of +1000 odds: Memphis Grizzlies power forward Jaren Jackson Junior, and Milwaukee Bucks center Brook Lopez. Jaren has proven himself as one of the best defenders in the NBA currently, producing more shot-blocks than anyone else in the league, and keeping the Grizzlies ranked sixth in the league for overall defense.
It makes sense that Jackson is currently such a heavy favorite in this market, since few other defenders have delivered a comparable performance so far. The only semi-comparable performer so far (in the eyes of the oddsmakers) is Brook Lopez, priced in 2nd place at +300 odds. 
While Jackson Jr. has shined for his exceptional blocking ability, Lopez is a menace on the rebounds, racking them up game after game after game for Milwaukee. The rest of the playing field of award contenders in this market would offer decent returns at only a dollar, but we wouldn't recommend banking high-stakes hopes on those other candidates for now.
NBA Most Improved Player 2022-23
(Other Selections Available on Request)
Shai Gilgeous-Alexander, -110

Lauri Markkanen, +250

Tyrese Haliburton, +450

Anfernee Simons, +5500

Tyrese Maxey, +8000

Jordan Poole, +9000

Desmond Bane, +9000

Bol Bol, +9000

Anthony Edwards, +10000

Nicolas Claxton, +12000

Zion Williamson, +13000

Jalen Brunson, +13000

Keldon Johnson, +16000

RJ Barrett, +18000

OG Anunoby, +18000

Jalen Green, +18000

Kevin Porter Jr, +24000

Darius Garland, +24000

Evan Mobley, +24000

Lamelo Ball, +24000

Tyler Herro, +24000

De'Aaron Fox, +24000

Franz Wagner, +24000

Alperen Sengun, +24000

Tre Jones, +24000

Trey Murphy III, +24000

Jerami Grant, +24000

Josh Giddey, +49000

Scottie Barnes, +49000

Gary Trent Jr, +49000

Kyle Kuzma, +49000

Brandon Clarke, +49000

Michael Porter Jr, +49000

Herbert Jones, +49000

Jalen Smith, +49000

Nah'Shon Hyland, +50000

Jaden McDaniels, +50000
Much like the AP NFL Comeback Player of The Year Award, the NBA's Most Improved Player Award honors players who have significantly improved their performance over the season or seasons prior. Shai Gilgeous-Alexander, point guard for the Oklahoma City Thunder, is currently ranked as the strongest candidate in this award market, and the only one currently priced at even -110 odds.
Gilgeous-Alexander is one of the Thunder's most thunderous threats on offense, and he ended the year making that abundantly clear. On December 23rd, Shai recorded a career high 44 points, 10 rebounds, and six assists against the New Orleans Pelicans, a wild leap and improvement over the year prior. So he's the rightful favorite for Most Improved Player in this award market, with only two comparable candidates to match him below the price range of +1000 odds.
Utah Jazz power-forward Lauri Markkannen is priced second place to Shai at +250 odds, and he's another strong candidate for this award category. Like Shai, Lauri just recently recorded his own career-high, contributing 49 points to a 131-114 January 5th victory over the Houston Rockets. Last but not least, we would be remiss to neglect mentioning Tyrese Haliburton's own recent career high, another December 23rd game where he posted 43 points for the Indiana Pacers in a 121-118 win over the Miami Heat.
These are probably the top three most notable comeback stories in the league right now, but we still have a whole other stretch of the 2022-23 NBA season to see if any more comebacks come about. Last but not least, the fifth player market worth covering is for the NBA's Sixth Man.
NBA Sixth Man of the Year 2022-23
(Other Selections Available on Request)
Russell Westbrook, +145

Jordan Poole, +320

Malcolm Brogdon, +550

Bennedict Mathurin, +1300

Norman Powell, +1600

Malik Monk, +2200

Bobby Portis, +2200

Bogdan Bogdanovic, +2700

Christian Wood, +4600

Malik Beasley, +5000

Nah'Shon Hyland, +5500

Alec Burks, +5500

Gary Trent Jr, +6500

Immanuel Quickley, +10000

Collin Sexton, +10000

Cole Anthony, +10000

Rui Hachimura, +12000

Bruce Brown, +13000

Kevin Love, +16000

Brandon Clarke, +18000

Tyus Jones, +18000

Jaylen Nowell, +18000

Chris Boucher, +18000

Jose Alvarado, +21000

John Wall, +21000

Cameron Payne, +24000

Trey Murphy III, +24000

Caris LeVert, +24000

Max Strus, +24000

Larry Nance Jr, +24000

Derrick White, +49000

Shake Milton, +49000
Every season, the NBA Sixth Man Award is awarded to the players who performed best after having come off the bench as substitutes. Like most of the player award markets on this list, this market only has three frontrunners priced below the +1000 odds range.
Last December, point guard Russell Westbrook became the first player in Los Angeles Lakers history to pull off multiple triple doubles off the bench. Jordan Poole consistently has helped the Golden State Warriors continue to score high and put up numbers each game, even after Steph Curry was sidelined by a shoulder injury.
In third place, Malcolm Brogdon is priced at +550 odds, most likely for shooting a season-high 25 points in the Boston Celtics recent 123-119 win over the Chicago Bulls. There's plenty of time for more players to make great performances off the bench, and plenty of time for bettors to think about how they'll approach these 2023 NBA player future markets.
NBA Awards FanDuel Promo
Wager responsibly, and keep an eye out for promos that can help you stack your bankroll with additional free bet credit. FanDuel's online sportsbook often offers such promotions for new and existing users who are eligible.
You can learn more about the sportsbook in our full review, and follow our signup link to claim their welcome bonus.
Free Signup Promo
Get 10 FREE Sweeps Coins
First Purchase Offer
Get 10 FREE Sweeps Coins