Steph Curry vs Ja Morant Clash – Clash Of The Guards
Image ©Petre Thomas-USA TODAY Sports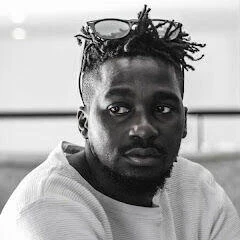 Updated:
March 22nd 2023
- 09:14 AM
Published:
January 25th 2023 - 06:47 PM
Let's get to this one! Steph Curry and Ja Morant, two of the most exciting players in the NBA, will face off tonight in what can be expected to be an epic matchup. 
Shaping up to be one of their most memorable clashes since the 6-game showdown of the 2022 Western Conference semi-final playoff series, it's a compelling issue for the greatest league in the world to highlight the significant contribution they generate for our amusement. 
Ahead of tonight's meeting, we have to be in tune with the fact that history is being written whenever these two exceptional point guards square off. A one-on-one focus on these two elite players allows for insight into their individual abilities and gives us a deeper understanding of how their teams may fair. 
Be sure to check out our reviews of the many great wagering sites across the country and the ones that offer the best bonuses.
An Introduction To The 2 Best Point Guards
Curry, the Golden State Warriors guard, is a two-time MVP and a three-time NBA champion. He is known for his incredible shooting ability and is considered one of the greatest shooters in NBA history. Making all possible efforts of being a complete player, his ball-handling and passing skills are sublime, and he's capable of creating plays for himself and all his surrounding shooters.
Morant, the Memphis Grizzlies guard, is a rising star in the league. He was the second overall pick in the 2019 NBA Draft and has quickly established himself as one of the best young players in the league. By contrast, he is a dynamic playmaker who displays superb athleticism, not shying to boast his incredible speed on his way to dropping buckets.
Numbers On The Board Of This High-Scoring Affair
Both players have had an impressive start to the season, with Curry averaging 29.2 points, 6.3 assists, and 6.3 rebounds per game, while Morant contends with 27.2 points, 7.9 assists, and 5.5 rebounds per game. The matchup between these two players will be a contrast of styles, as Curry is a marksman from beyond the arc, with a career average of 43.5% from the three-point line, while Morant is more of a slasher, using his speed and quickness to get to the rim.
The game promises to be a high-scoring affair, as both teams are among the top-scoring teams in the league. The Golden State Warriors are averaging 120.7 points per game, while the Memphis Grizzlies are trailing right behind them with 114.2 points per game.
Despite that it has been an up-and-down season for the Warriors, they are still right around that .500 mark, and that is because they lost at home the last time we saw them. Even though they're currently facing struggles at this stage, they've been able to defend the home court pretty well.
Contrarily, the Grizzlies have been cruising right along with a big winning streak, winning 11 of their last 13. Once they hit the road for the west coast they lost 2 games in a row, and now they are looking at the defending world champions in their home court.
Warriors
Name

GP

PTS

REB

ASST

STL

BLK

3PM

Stephen Curry

32

29.2

6.3

6.3

1

0.4

4.9
Grizzlies
Name

GP

PTS

REB

ASST

STL

BLK

3PM

Ja Morant

39

27.2

5.5

7.9

1

0.3

1.6
Superstar Clash, Battle Of The Eras
The game is expected to be closely contested, with both teams having the capability of pulling off a win. The Warriors have the advantage of playing at home and will be looking to continue their winning streak, a far cry from Grizzlies' hopes to prove a chance of chasing glory while showing that they're a team to be reckoned with.
Bearing in mind that, one is the greatest shooter of all time, and the other one is just fresh out of a breakout year. There are levels to this, judging and praising them can be adapted on different scales even though they're both benefitting from superstar status. 
It is also important to note that the latter is currently putting up peak performances and shows a promising and glorious future ahead of him. In addition, this matchup is also a clash of two different eras, where Steph Curry represents the Golden era of Warriors boasting multiple championships, while Ja Morant represents the new era of Grizzlies consistently on the rise and trying to establish themselves as a playoff team.
Get behind this competitive spirit of these point guards battling it out and bet on your favorites on the available top PA online casinos.
Free Signup Promo
Get $12 in FREE SWEEPS COINS
First Purchase Offer
1,000,000 Gold Coins + $40 of FREE Coins