Who Will Biden Pick As The Next Fed Chair? Prediction Markets Weigh In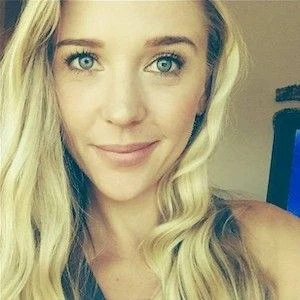 Published:
November 19th 2021 - 08:12 AM
Senate Banking Chairman Sherrod Brown (D-OH) said this week that he was told by White House officials to expect an "imminent" announcement about President Joe Biden's pick to chair the Federal Reserve, and political prediction markets are taking notice in a big way, though the direction the president will take is still unknown. 
The decision on who will lead one of the most important financial institutions in the world is not to be taken lightly, and it's one that is usually made in October or early November in order to give the markets time to adjust to the news, and to give the Senate time to confirm the president's choice. Biden's choice has been expected before Thanksgiving, with current Chair Jerome Powell's term ending in February. The political betting markets like PredictIt have been speculating on the question for months. Adding fuel to the fire, Biden interviewed both Powell and Fed Gov. Lael Brainard for the top job earlier this month.
Powell is a Republican and former private-equity executive who was nominated in 2011 by then-President Barack Obama to join the Fed board and tapped in 2017 by then-President Donald Trump to lead the central bank. Brainard is a Democrat and an economist who joined the Fed in 2014 after working in the Obama Treasury Department and the Clinton White House on international economic issues. 
Back on Nov. 2, Biden said he would announce decisions "fairly quickly" on the Fed, but as of Nov. 17, political betting traders are left speculating on the final decision – leading to a lot of market movement and more than one million shares traded on PredictIt's market tracking the next Fed chair. Market prices reflect the odds of an event happening, according to those trading on the political betting website, PredictIt. 
Powell has been in the lead as the incumbent chair for most of the betting market, but in recent weeks – as speculation about Brainard has run wild – the odds between Powell and Brainard have mostly narrowed aside from a few spikes. Between Nov. 10 and Nov. 16, Powell's price dropped from 71¢ to 62¢, and went as low as 52¢ in intra-day trading. During that same time, Brainard's price rose from 27¢ to 41¢, going as high as 52¢. But on Nov. 17, likely in response to breaking news that Powell was planning meetings with top Senators, his price jumped into the 70's while Brainard's fell into the low 30's. 
Ready to trade? Sign up for PredictIt with a free $55 first-deposit match, and sign up for our mailing list to have more prediction market updates delivered directly to your inbox. 
Free Signup Promo
Get 10 FREE Sweeps Coins
First Purchase Offer
Get 10 FREE Sweeps Coins