Will The MLB Reach A Collective Bargaining Deal By Jan 4, 2022? Here's The Odds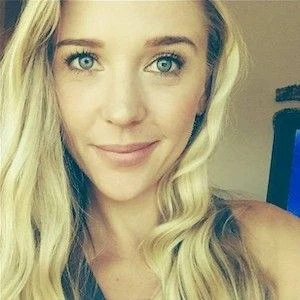 Published:
November 5th 2021 - 02:23 AM
For the past several months, a massive groundswell of labor unions and worker's rights movements have been materializing across the country. From Frito-Lay, to John Deere, to Amazon, to Kellogg's, to IATSE, the entertainment industry's biggest union, striking workers all over the U.S. are making their voices heard, protesting dangerous working conditions that have only been exacerbated by the COVID-19 pandemic.
The American workforce is mobilizing en masse in an effort to change labor conditions for the better, and apropos, the latest participants in this collective movement might very well be the people behind America's #1 unifying pastime. Major League Baseball is no stranger to labor organizing; historically, the league has had eight big prior lockouts/strikes of note. Most of these strikes have led to zero games being canceled, with three key exceptions of note:
The 1994-95 MLB strike, which led to the cancellation of 938 games and the ENTIRE 1994 postseason
The 1981 MLB strike, which axed 713 games and approximately $72 million in owner revenue
The 1972 MLB strike, the league's first-ever strike, which just occurred over the first two weeks of April 1972, but led to the nixing of 86 games
These three protests go to show the extremely powerful sway that organized, collective, mass labor movements can yield, both in the MLB, and in general. Now, in 2021, the league is on the cusp of approaching its ninth strike, as the current Collective Bargaining Agreement is set to expire on December 1st, and player-owner tensions have heightened to an all-time fever pitch during the pandemic.
Complaints over shortened schedules, thinner salaries, and increasingly unsafe labor conditions amid COVID have built to such a fever pitch that the MLB Players' Association filed a $500 million complaint against the league's higher-ups, as reported by Forbes in May.
This grievance complaint is tertiary from the collective bargaining negotiations, but is another looming expression of player tensions. If players, workers, and owners fail to reach a collective bargaining agreement before the expiration date, or fails to come up with another before the end of the year, then another major strike could be on the horizon.
How likely is the MLBPA to come to such a collective bargaining agreement, or will things escalate to the point of a strike? Right now, here's where the odds stand on Kalshi, a new, burgeoning political betting market that allows you to wager on the outcomes of multiple future events.
MLB Strike Predictions For 2022
Currently, the oddsmakers on Kalshi are leaning towards the MLB reaching a collective bargaining deal before January 4th, 2022. Right now, the betting share values trend toward 65 cents on "yes" shares, and 35 cents on "no" shares. It's entirely possible that the old collective bargaining agreement could expire on December 1st and lead to a strike, but in either case, the market is optimistic that tensions will settle before then.
One reason for this being so could be the short-term nature of prior MLB lockouts and strikes. With the exception of the 1994-95 strike, which drug out so long it led to the postseason getting wiped out, past work stoppages usually haven't exceeded a few months, just a few weeks or days.
Another reason, perhaps, could be the cautious optimism voiced by people in the management and ownership class around a mutually satisfactory deal, the people whom a strike would be vociferously dissenting against. Here's an excerpt of some remarks made by Cardinals CEO Bill DeWitt Jr. to the Associated Press, wherein he references the historically short term nature of previous settlements:
"It's incumbent upon both parties to reach a mutually beneficial agreement, and I know both parties will make every effort to do that… historically, MLB and the players' association have avoided work stoppages for a long, long time, longer than any other professional sport."
Time will tell how these negotiations shake out, but in the meantime, you can bet on them through Kalshi, and sign up for our mailing list to receive more updates about the best betting apps for on-field and off-field betting. 
Free Signup Promo
Get 10 FREE Sweeps Coins
First Purchase Offer
Get 10 FREE Sweeps Coins