World Cup Betting Favorites: Golden Boot, Golden Glove, and Golden Ball Picks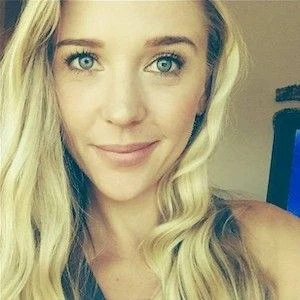 Published:
November 18th 2022 - 04:14 PM
As we're two days out from the FIFA World Cup kicking off in Qatar, a lot of futures, groupings and potential tournament brackets are likely on the minds of many betting fans. If you're not sharp to the game, it can be overwhelming to know where to begin shopping for the best betting lines.
With so many teams and so many awards to keep up with, where do you even begin to find the best place to place your bets? Literally speaking, we think there are plenty of worthy contenders for the best online sportsbooks out there. Figuratively speaking, you might want to consider starting simpler and smaller, with future bets that don't hone in on groups or individual teams, but on individual players.
Among the many exciting awards that soccer contenders the world over contend for are the:
Golden Boot: Awarded to the top goalscorer in the overall tournament.

Golden Glove: Awarded to the best goaltender in the overall tournament.

Golden Ball: Awarded to the top overall player in the overall tournament.
In general, you'll only need to ask yourself a few specific questions when betting on these specific future markets:
Is this person healthy and expected to most likely start every match?

Does the person have a career history as a perceived leading player?

Are they a striker-forward or midfielder? (They win Golden Boots the most)
First, you'll want to study up on the best footwork in soccer right now, then, you'll want to study up on the injury reports (NBC Sports) to ensure that your guy can actually stand on both two feet for the full 90 minutes. Sounds simple enough, right? Good.
Whether you're looking to wager on the kicker who can lob the most heaters in the net, or the goalie who can keep the most away from the net, we have tips and betting odds for every FIFA World Cup player futures market on FanDuel!
FIFA World Cup 2022 Golden Boot Odds
The Golden Boot Award is awarded to the player who goes on to score the most goals in the FIFA World Cup Final. If more than one player ties on the highest goals, then the tiebreaker will either go to the player with the most goals scored minus penalty kick goals, or the player with the most assists.
Below are the top ten current contenders for this award, and where their odds currently stand on FanDuel:
Harry Kane, England, +800 (Bet $10 to win $80)

Kylian Mbappe, France, +850 (Bet $10 to win $85)

Lionel Messi, Argentina, +1100 (Bet $10 to win $110)

Neymar, Brazil, +1200 (Bet $10 to win $120)

Karim Benzema, France, +1400 (Bet $10 to win $140)

Lautaro Martinez, Argentina +2000 (Bet $10 to win $200)

Memphis Depay, Netherlands, +2300 (Bet $10 to win $230)

Romeo Lukaku, Belgium, +2300 (Bet $10 to win $230)

Cristiano Ronaldo, +2300 (Bet $10 to win $230)

 Richarlison, Brazil, +2900 (Bet $10 to win $290)
Kane won the last time around in the 2018 World Cup, netting six goals over the competition. He also won the English Premier League's own Golden Boot award for three seasons, including the prior 2021-22 season. 
That makes Harry a fairly solid favorite, but since Lionel Messi is heading out for his final World Cup, that might make the Former Golden Ball winner extra motivated to gun for the Golden Boot. Martinez and Benzema are both worthwhile long shots.
Karim already led the French national team to the World Cup before, and he has it in him to pull off another performance again. Moreover, Lautaro Martinez will be running the ball alongside Messi, so you can expect him to have his fair share of scoring chances. 
Whether Messi or Martinez will show up as the most profitable goal scorer, or someone else playing for somewhere else will get the Golden Boot, remains anyone's guess for now.  Nevertheless, there's enough value down this market's lines to effectively hedge and promotion stack them across multiple books' versions of this market.
Golden Glove World Cup Odds
The tournament's greatest goaltenders and ten leading Golden Glove candidates are as follows, according to FanDuel:
Alisson, Brazil, +440

Thibaut Courtois, Belgium, +600

Manuel Neuer, Germany, +650

Emiliano Martinez, Argentina, +700

Hugo Lloris, France, +850

Unai Simon, Spain, +850

Rui Patricio, Portugal, +1400

Jordan Pickford, England, +1400

Diogo Costa, Portugal, +1400

 Remko Pasveer, Netherlands, +1800
Alisson leads the charge as the most likely man to get the most saves, having already taken home the Golden Glove twice in the EPL. Even so, Thibaut Courtois is still a worthy frontrunner, having only conceded 12 goals and made 26 saves in only ten appearances.
If you're looking for a third pick to raise your chances, Neuer is a worthwhile 3rd. He's only allowed 11 goals in 12 outings playing for Bundesliga, and previously won the Golden Glove in the 2014 World Cup. No matter which pick you take, don't bet more on lost goals than you can afford to lose!
Golden Ball Predictions
Right now, here's where the top ten overall top player picks currently stand on FanDuel:
Lionel Messi, Argentina, +750

Neymar, Brazil, +1000

Kylian Mbappe, France, +1100

Kevin De Bruyne, Belgium, +1400

Karim Benzema, France, +1400

Vinicious Junior, Brazil, +1600

Harry Kane, England, +1600

Cristiano Ronaldo, Portugal, +2900

Pedri, Spain, +3400

Memphis Depay, Netherlands, +4000
Messi is a logical pick to lead the charge here, as Argentina's stand-out playmaker. Neymar is another close second here, having previously played as one of Paris St. Germain's top playmakers. There is certainly value in him as a slightly longer shot, but if you're after a slightly longer shot (that isn't too long), Belgium's De Bruyne might be worth a sprinkle.
With Lukaku not likely to start in Belgium's early tournament games, the team will most likely be counting on Kevin De Bruyne to really deliver for them. The Manchester City star delivered in the 2018 cup, so it's not far-fetched to imagine that he could deliver again in 2022.
If any of these three great player future markets appeal to you, we have two great insurance promos from FanDuel. 
Soccer FanDuel Promotions
If you're a new FanDuel user, you can have your first bet refunded up to $1,000 in site credit. Furthermore, whether you're a new or existing FanDuel user, you can start the tournament weekend off right with a no-sweat soccer same-game parlay, refunding 3+ leg SGP stakes with sign credit if you lose!
Read our full FanDuel review to learn more about the sportsbook, and sign up here to claim the welcome offer.
Free Signup Promo
Get 10 FREE Sweeps Coins
First Purchase Offer
Get 10 FREE Sweeps Coins