WynnBET Starburst Slots Promo - 250 Free Spins For $250 Worth Of Wagers!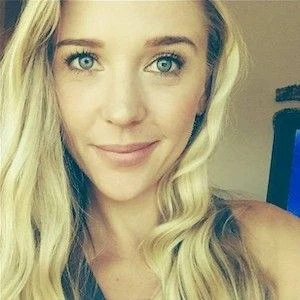 Published:
December 2nd 2021 - 03:05 PM
Like free spin deals for a chance at earning free money? So do we! Which is exactly why we're excited to draw your attention to a special WynnBET Casino Starburst Slots deal that's basically like 250 free deals in one!
You read that right; from now until 11:59 PM on January 21, 2022, Michigan-based WynnBET users can get 250 free spins if they place at least $250 in slot wagers within the first week after their first deposit! This promotional period exclusively follows Eastern Time and is exclusively based on USD money.
How can you opt in to this exciting deal, and how can you take full advantage of reaping its benefits? Here's what you should know about opting into this promo, and how to make the most of this exciting WynnBET Starburst Slots Promotion.
Wynn Slots Promo: What You Should Know
Want to earn 250 FREE SPINS on WynnBet's Starburst Slots promo? Here's what you should want to be doing if you want to earn those 250 big boy spins: 
Sign up for WynnBET and make your first deposit, of a minimum $20.
Within 7 days after placing that first deposit, place $250 or more in qualifying online casino slot wagers.
Enjoy your 250 extra free spins!
A dollar won is twice as sweet as a dollar earned, and with this new WynnBET promotion, you'll be able to win 250 additional chances to earn them!
Users should have an existing WynnBET cash account, an approved profile domain and IP address, and of course, a working way to access the online casino. WynnBET Casino can be accessed on most browsers or through most mobile devices using Android and iOS. 
All eligibility and wagering requirements must be fulfilled by January 21st, 2022 to qualify for the 250 free spins, and users must follow these additional wagering rules to qualify:
Free spins must be used within 10 days after receiving them
Qualifying wagers must be made through slot games only
Users will have to wait within 24 hours to receive free spins after fulfilling their $250 wagering requirement
Free spins must only be used on Starburst Slots
Free spins are valued at $0.10 cents a spin
Users must be based in Michigan and playing within Michigan state lines
Once the wagers are settled up to the value of $250, the free spins are allocated to the user's account within 24 hours, and are only limited to 10 days of use before expiring.
These free spins are exclusive to Starburst Slots and are restricted from use on Baccarat, Blackjack, Roulette, Live Casino games, Table Games, or even other slots games. 
Whether you're playing at an online or offline casino, the slot clock doesn't stop and the reel keeps rotating on the house. Against all odds, WynnBET's Starburst Slots enhance your chances of converting your wagers into wins. 
Call your shots, earn your slots, and to get more great online casino promotions like this one, consider giving our mailing list a follow while you're at it!
Free Signup Promo
Get 10 FREE Sweeps Coins
First Purchase Offer
Get 10 FREE Sweeps Coins