Reviews
Ojibwa Baraga Casino
The Ojibwa Casino in Baraga's casino gaming venue includes a 40 room hotel, 310 slot machines, 6 virtual casino table games, and an online casino gaming experience. Guests can indulge in fine dining, bars with live entertainment, and even reserve a luxurious conference room area for business meetings and more.
Fact Sheet
Ojibwa Baraga Casino
| | |
| --- | --- |
| First Opened | 1985 |
| Address | Grand Rapids, MI |
Ojibwa Casino Resort Baraga, Michigan Review
The Ojibwa Baraga Casino is located in Michigan's beautiful Upper Peninsula. The casino gaming venue includes a 40 room hotel, with smoke-free hotel rooms, free wireless internet, and a casino bar.
There is also a restaurant, sports bar & grill with dance floor, gift shop & conference room accommodations. No matter what your reason is for showing up at the Ojibwa Casino Resort in Baraga, MI, get ready for a pleasant surprise.
The casino interior took on some major renovations in 2019. Guests will now notice a major improvement from the old casino. A state-of-the-art ventilation system was installed to help make the air within the casino cleaner. The improved renovations were completed to bring a more user-friendly atmosphere to the casino.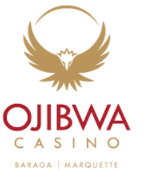 "The UP's Best Bet"
Ojibwa Casino Resort - Baraga, MI Fact Sheet
| | |
| --- | --- |
| First opened:  | 1985 |
| Phone number: | (906) 353-6333 |
| Address: | 16449 Michigan Ave, Baraga, MI 49908 |
| Minimum gambling age?: | 18 |
| Online Betting Website: | Golden Nugget Michigan  |
| Hotel available:  | Yes |
| Number of table games:  | 6 Virtual Tables |
| Number of slots:  | 310 |
Casino History 
In 1985, the Ojibwa Casino Resort Baraga was originally opened by the Keweenaw Bay Indian Community as the Pressbox Bar & Bowling Alley. This facility hosted a small amount of blackjack tables but grew over time to provide hundreds of slots and a great variety of gaming tables.
The Ojibwa Baraga Casino is located on reservation land in Baraga County. The federally recognized Keweenaw Bay Indian Tribe also operates the Ojibwa Casino Marquette in Chocolay Township, Marquette County. Both are located in the beautiful Upper Peninsula of Michigan. These two casinos are around an hour and a half drive from each other.
The Keweenaw Bay Indian Community and the Ojibwa Casinos welcome guests from throughout the country to the U.P. of Michigan. Guests will enjoy the Baraga casino gambling action and take in the scenic shoreline views of Lake Superior.
Transportation 
Ojibwa Casino Shuttle
The Ojibwa Casino in Baraga, MI provides transportation options to get to the casino. Check out the schedules for the shuttle busses for a hassle-free ride to the casino.
FREE shuttle service to the Ojibwa Casino-Baraga is available from Wednesday through Saturday. Visit the front desk for current shuttle service accommodations.
Gaming Experience 
The casino's 17,000 square feet of gaming space split between three separate areas. The larger space offers around 300 slots. This includes video poker, video reel, progressives, and a wide variety of denominations. The casino also offers six virtual gaming tables that feature games like blackjack, pitch, roulette, craps & Let it Ride.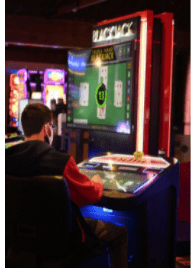 Don't miss the full-service bar, complete with video poker machines. There is also the Pressbox Sports Bar and Grill directly off the gaming floor.
The other space includes a cashier, an assortment of even more slots and bathrooms. There is even a complimentary self-serve beverage center where guests can help themselves to coffee and/or fountain drinks.
Casino Online Experience & Sports Betting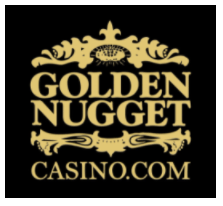 Ojibwa Casino partnered with Golden Nugget to provide the best online casino in Michigan and allow players to place sports bets online. This well-planned and easy-to-navigate platform provides access to a large variety of online games and sportsbook options through Golden Nugget.
This is great news as the Golden Nugget online betting site is one of the best in the US. It provides players the best sports betting sites Michigan to play using a mobile app, place a wide array of bet types and includes all major and minor sports around the world. This means that casino gaming enthusiasts in Michigan can place bets and play online casino games anywhere in Michigan. From collegiate to professional sports games, now guests can bet on them all.
Rewards/Promotions
Join the Rewards Club at Ojibwa Casino to earn rewards points every time you place a bet. These points can then be redeemed at any of The Ojibwa Casino sister facilities.
Points can be redeemed for:
casino merchandise
discount vouchers for gas at the Pines Convenience Center in Baraga
food vouchers that can be used at the PressBox Sports Bar and Grill
free play on electronic gaming machines at any of the Ojibwa Casinos
New Rewards Cards combine Baraga and Marquette Rewards Clubs into one card. Guests can now trade in their old cards for a new one that is usable at either casino.
Ojibwa Casino Promotions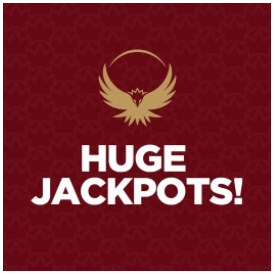 The Ojibwa Casino in Baraga offers a variety of monthly promotions. These include Thursday Night Slot Tournaments, Texas Hold'em Tournaments, Senior Days and more. Senior Day offers players promotions for players who are 55 and over.
Rake In The Winnings: Every Friday and Saturday there will be drawings from 4pm to 10pm to see if a guest gets to take a rake off of the leaf board. This reveals a variety of prizes starting from $150.00 in Free Play up to $1,000 in cash.
Kick Off With Cash: On Sundays & Mondays, there are $100.00 Cash hot seats. Guests just need to listen for their name to be called. One lucky winner is chosen every hour.
Ladies' Day: On Ladies Day, Ladies will earn 25 Same Day points and a free drink. When ladies play their favorite slots, they will also be able to earn up to $30.00 more in Free Play.
Men's Day: On Men's Day, guys can earn 25 SAme Day points to get a free drink as well as $10.00 in Free Play. When men play their favorite slots, they will also be able to earn up to $30.00 more in Free Play.
Senior Day: On Mondays, guests that are 55 years or older can earn up to $30.00 in Free Play. Senior players can also earn 5 points for their first 10$ free play in the promotion.
Restaurants
Whether guests are looking to grab a quick drink with friends, a bite to eat in between games, or a delicious sit-down meal. There are plenty of great drinking & dining options to choose from at the Ojibwa Casino Resort.
Press Box Sports Bar & Grill 

Press Box Bar & Grill offers a variety of comfort food and dinner baskets. From pizza and burgers to healthy salads and delicious sandwiches. Press Box Bar & Grill has it all. Guests will notice the 8 bowling lanes at the Sports Bar.  
Lucky 7's
Lucky 7's offers delectable appetizers, fresh salads as well as soup and chili. This is a great place to stop in for a quick meal to refuel before going back and hitting the game floor.
Amenities 
Baraga Conference Rooms
The Ojibwa Casino in Baraga, Mi offers luxurious conference rooms for a variety of events. These conference rooms can accommodate anywhere from 10 to 80 guests. The popular space is great for hosting:
business meetings
birthday parties
anniversary parties
family reunions
Hotels | Ojibwa Casino Hotel Baraga Michigan
Check out the affordable and comfortable hotel at the Ojibwa Casino in Baraga. The casino hotel offers 40 rooms and two jacuzzi suites.
The guest rooms come with free wireless internet and access to the indoor pool, whirlpool, and sauna. Guests will also have access to the bowling lanes.
Hotel Rates are based on occupancy and are subject to change. Check-in is 3 PM and check-out is at 11 AM.
Open swimming is available daily from 12:00 PM to 5:00 PM. Outside of open swim hours, the cost is $3.00 for children and $4.00 for adults. Guests are asked to bring their own towel. Anyone under the age of 18 must be accompanied by a parent or legal guardian.
Things To Do In Baraga, Michigan 
 Check out Baraga State Park which is only about a mile away. This is a popular attraction amongst tourists and is within walking distance. Get a first hand glimpse of what Michigan's beautiful upper peninsula has to offer.
Ojibwa Casino Resort - Baraga, MI FAQ
| | |
| --- | --- |
| Does Ojibwa Casino Resort have a hotel? | Yes |
| Does Ojibwa Casino Resort offer online betting? | Yes |
| What is the closest big city to Ojibwa Casino Resort? | Marquette, MI |
| Does Ojibwa Casino Resort allow sports betting? | No |
| What is the minimum age to gamble at Ojibwa Casino Resort | 18 |
| When did Ojibwa Casino Resort open? | 1985 |
Follow Ojibwa Casino Resort in Baraga, MI 
COVID Safety Precautions
The Ojibwa Casino Resort in Baraga, Mi has developed new procedures. For the safety of guests and employees, health screenings are performed for all who enter the casino. Guests are asked to wear masks when walking the floor, keep social distance between others, and wash hands frequently. The casino floor also provides signage to help remind guests to follow these directions.
Final Review 
The Ojibwa Casino Resort in Baraga, Michigan is a great place to visit for all casino enthusiasts. With a barrage of popular slots and entertaining table games, this cozy casino resides in Michigan's beautiful Upper Peninsula. Take in the sights, enjoy the pool area, place your bets, play some games and enjoy a luxury vacation away from the hustle and bustle of everyday life.