2023 Review
SI Sportsbook
Why we like SI Sportsbook
BET $20 WIN $200 IN FREE BETS! Sports Illustrated is one of the most well-known sports publications in the world and their sportsbook is love in Colorado! Read our SI Sportsbook Review & Get a Risk-Free Bet Promo today.
BET $20 WIN $200 IN FREE BETS
SI Sportsbook Accepts Players In
| | | |
| --- | --- | --- |
| | | |
| | CO | Sports Betting |
SI Sportsbook Promotions
SI Sportsbook Sports Promos
$200
SI Sportsbook Sports Promos
$200

SI Sportsbook
SIsportsbook.com is live in Colorado! Join Sports Illustrated's sportsbook and get a HUGE welcome bonus: BET $20 WIN $200 IN FREE BETS! 
SI Sportsbook Bet $20 Get $200 FREE
SI Sportsbook has one amazing Welcome Offer to choose from. Just click here to sign up, and when you make your first bet of $20, if it wins, you'll get $200 in Free Bets. Just click on it once you sign up for an account and follow the instructions.
SI Sportsbook $7,500 Promo - NO LONGER AVAILABLE
Your first bet is Risk-FREE! Make a bet with odds -200 or better for any amount up to $7,500. If you lose, you'll get $7,500 back in FREE BETS! Click Here TO Claim This Offer With Code 7500BACK. So far, SI Sportsbook has only started accepting players in Colorado, which has been inundated with the launch of new online sportsbook platforms, but SI Sportsbook wants to draw players away from incumbents Fanduel CO and DraftKings CO with an aggressive new player offer. The SI Sportsbook $7,500 promo is the highest free bet offer available at any of the legal CO sportsbooks.
SIsportsbook.com to Launch Online Sportsbook in 2022
As we all know and are more than happy to report, the sports betting industry has and continues to experience exponential growth in the US, especially since 2018 when the Professional and Amateur Sports Protection Act (PASPA) was struck down by the Supreme Court, allowing bettors to place wagers on their favorite sport or sporting event outside of Nevada, Montana, and Delaware. Once PASPA became a thing of the past, each state was granted the right to legalize retail and online sports betting if they chose to. Since the summer of 2018, 23 states (including Washington DC) have legalized sports betting, with a dozen more forging a path to legalization as 2021 comes to a close. 
Many well-known brands have broken into the sports betting game, including DraftKings, FanDuel, and MGM (BetMGM). The latest sports name to put their ticket into the hat for a chance to enter the US legal sports betting realm is none other than Sports Illustrated! This global sports media brand, whose parent company Authentic Branded Group announced in late June 2021, is overly excited to exclusively partner with 888 Holdings (888 Casino and 888 Sportsbook) to launch SIsportsbook.com. 
888 Holdings' goal is to create a one-of-a-kind online sportsbook that will be regulated, legal, and ready to launch no later than the fall of 2021--just in time for the start of football season! Authentic Brands Group, Chairman and CEO Jamie Salter said on the day of their announcement,
"We are thrilled to announce that Sports Illustrated is entering the online sports betting and iGaming space! 888 is one of the leaders in online betting and gaming globally and has outstanding technology, products, and marketing capabilities, and we are excited to partner with them to offer an innovative product experience for sports fans."
In our opinion, it was only a matter of time before Sports Illustrated broke into the online gambling market, as they have seen other world-renowned media outlets like NBC, CBS, and FOX stake their claim in the sports betting fray. It was really the next step for the sports-focused company to expand its expertise in the industry to other revenue streams. 
It is rumored that Sports Illustrated Online Sportsbook is set to launch in the fall and have been steadily working on crossing their t's and dotting their i's to put together comprehensive wagering coverage that will include in-depth analysis, tools, and widgets on the Sports Illustrated website.  
Frank's Take
If you are familiar with the 888 Casino and Sportsbook, then you'll love the SI Sportsbook. Sports Illustrated brings the same quality and reliability to its sportsbook as it does to all its other products–and it shows. Even though the book is only open for bets in the state of Colorado, you can still access it and navigate it on your desktop outside of the state. So most of my take here will be about the look and feel of the book, and not the actual qualities of it.
So with that being said, the SI sportsbook looks awesome. They have all their promos and bonuses right there on center stage so you don't have to look far to find them. Everything outside of that is super easy to find, which is one of the most important qualities of a sportsbook to have in my opinion.
One of the coolest features of SI Sportsbook is their Bet Feed. The Bet Feed is a complete list of all the bets being placed in your area, that constantly updates just like your Twitter feed or your Facebook homepage. I love this feature because it can be a great way to find bets that you otherwise wouldn't have thought of.
SI Sportsbook States 
According to SI.com, SISportsbook.com will first launch in Colorado, then perhaps followed by New Jersey, Indiana, and Iowa. The latter three states make sense as 888 Holdings announced in December 2020 that they gained market access to expand the 888 Sport brand into these markets. 
Colorado makes perfect sense to us, as 888 Holdings recently announced a multi-year partnership with land-based casino Grande Casino in Cripple Creek, Colorado. This could quite possibly become the retail location for the Sports Illustrated Sportsbook; however, nothing has been written in stone. 
SI Sportsbook Review 
From everything we've read and the comments from SI.com's launch announcement, it sounds like the Sports Illustrated Online Sportsbook will open its virtual doors no later than September 9th, the start of the NFL season. 
This is super exciting news for sports fans and bettors in Colorado of all experiences and interest levels! Denver Broncos fans will be shouting from the rooftops when they can place their first sports wager from the comfort of their home on their favorite team the day the season begins!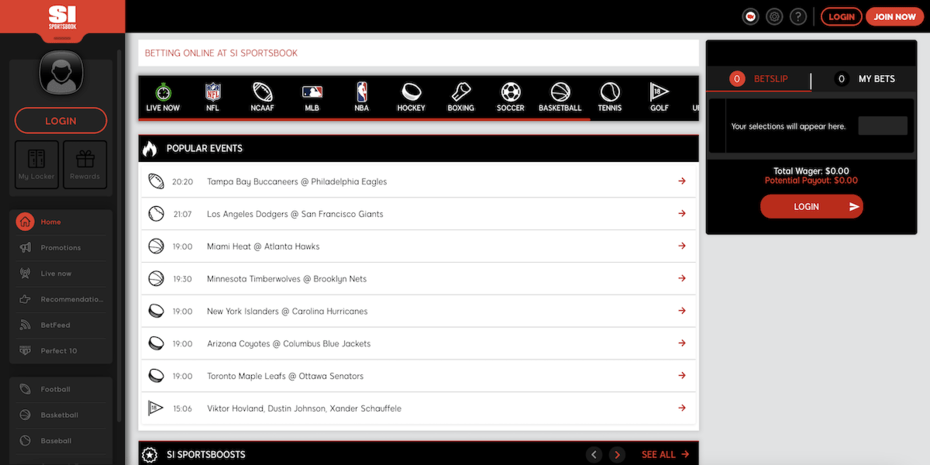 What you can expect from Sports Illustrated Sportsbook
Suppose you know anything about the 888 Casino and Sportsbook brand. In that case, you must understand that they only provide top-notch gaming experiences that have online casino go-ers and sports bettors alike coming back for more. 
Because we don't know for sure what Sports Illustrated Sportsbook is going to offer its players, here's what we can only assume they will be offering to any and all new players on the platform. 
Sports Illustrated Sportsbook Mobile App
From what we've read, SIsportsbook.com intends to only be available via a mobile app (at least at first) that will be compatible with iOS and Android devices. Because SI is partnering with iGaming, one can assume the SI Sportsbook will be a first-class app with a best-in-class sports wagering experience. 
Banking Options at the SISportsbook.com
Anyone that partners with iGaming has access to a full suite of the best payment system providers in the industry, with the goal of providing flexibility, choice, and convenience to all players. 
When the Online Sportsbook launches, you can expect to see the following deposit and withdrawal options: 
Bank Transfer

Skrill

PayPal

Visa/MasterCard Credit/Debit Cards

ACH

eCheck

Check by mail 
What Sports/Leagues and Bet Types will be Available at Sports Illustrated Sportsbook?
Since SI is such a famous sports media brand, it would only make sense for them to offer any and all types of sports on SIsportsbook.com. Currently, 888 Sportsbook offers over 25 choices, including: 
Baseball

Basketball

Boxing

Champions Leagues

Cricket

Europa League

Football

Formula 1

Golf

La Liga

Masters

MLB

MLS

Nascar

NBA

NCAA Basketball

NCAA Football

NFL

PGA

Premier

Soccer

Tennis

UFC

WNBA
You can expect to see the most popular bet types, including moneylines, spread, futures, prop bets, over/under, live betting, and more!
Bottom line: Stay tuned and check back with us here at OddsSeeker.com to stay updated on the latest and greatest news regarding the newest online sportsbook to hit the US! We're over/under the moon excited to keep you informed about the Sports Illustrated Sportsbook in Colorado!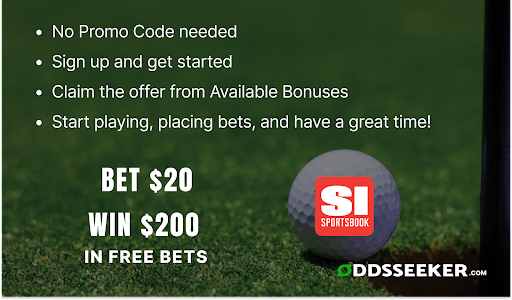 9.6
BET $20 WIN $200 IN FREE BETS