NFL Trivia - Challenge Your Friends & See Who's The True NFL Expert (12 Hard Questions)
Image © Chuck Cook-USA TODAY Sports
Written by:
Frank Weber
, Sports Journalist & Betting Analyst
🗓
Updated:
September 14th 2023
These NFL Trivia Questions can stump even the biggest NFL fans
These NFL Trivia questions are the best for NFL trivia with friends, family, or other NFL fans.
The NFL is America's most popular sport. Of the 100 highest-rated television broadcasts in 2021, 75 were NFL games. By comparison, the NBA, NHL, and MLB combined for zero – that's zero! - of the top 100 television broadcasts last year.
Every single NFL team averaged more than 50,000 fans per home game last season – and the Dallas Cowboys averaged over 93,000 fans to lead the league. The NFL earns over $15 billion per season and over $10 billion per year in television revenue alone.
Over 70% of Americans consider themselves NFL fans.
If you are an NFL fan… are you a true NFL Trivia expert?
Prove it!
See how well you do on this NFL Trivia quiz.
Good luck!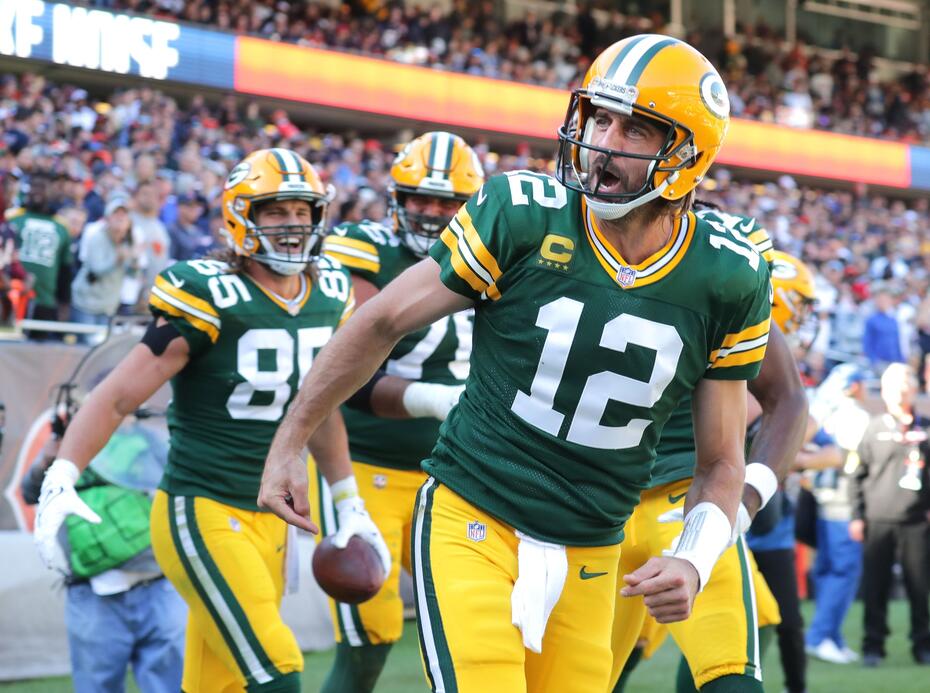 © Mike De Sisti / Milwaukee Journal Sentinel / USA TODAY NETWORK
1.) Best NFL Team By All-time Record?
1. Green Bay Packers: 782-581-38 (.573)
2. Dallas Cowboys: 538-403-6(.572)
3. New England Patriots: 529-411-9(.563)
It's a fact: No NFL franchise has won even 58 percent of its all-time games – not even so-called "America'sTeam" (Dallas) or "Titletown" (Green Bay).
2.) Worst NFL Team By All-time record (Top 3)?
1. Tampa Bay Buccaneers: 292-433-1 (.402)
2. Jacksonville Jaguars: 180-253-0 (.416)
3. Arizona Cardinals: 577-777-41 (.426)
Believe it or not, no NFL franchise has lost more than 60 percent of its all-time games.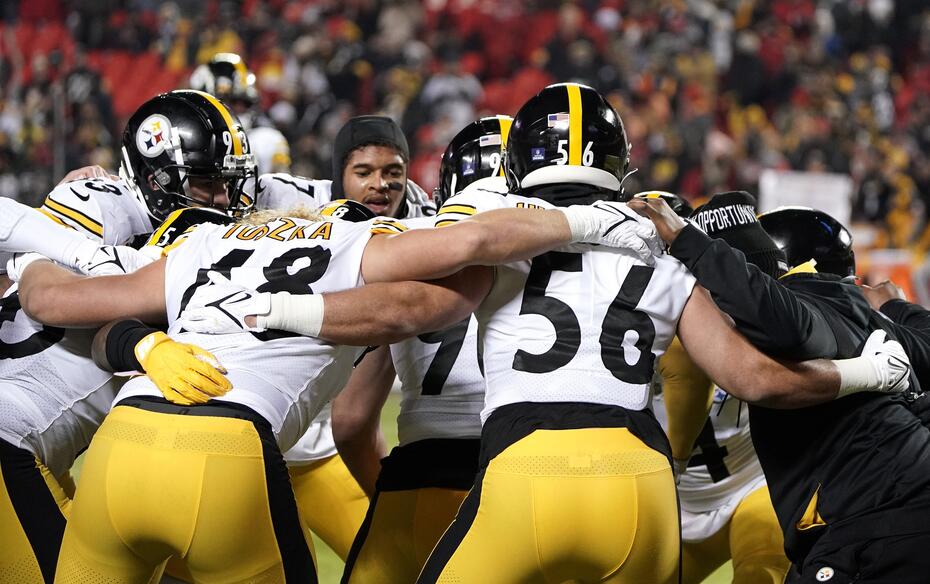 © Denny Medley-USA TODAY Sports
3.) Best NFL teams by Super Bowl Wins (Top 6)?
1. Pittsburgh Steelers: 6
2. New England Patriots: 6
3. San Francisco 49ers: 5
4. Dallas Cowboys: 5
5. Green Bay Packers: 4
6. New York Giants: 4
Remarkably, these six teams account for a combined 30 of 56 total Super Bowl victories.
That's even more incredible when you consider 12 franchises - the Buffalo Bills, Cleveland Browns, Cincinnati Bengals, Jacksonville Jaguars, Tennessee Titans, Houston Oilers, Los Angeles Chargers, Carolina Panthers, Atlanta Falcons, Minnesota Vikings, Detroit Lions, Arizona Cardinals – have combined to win… zero Super Bowls.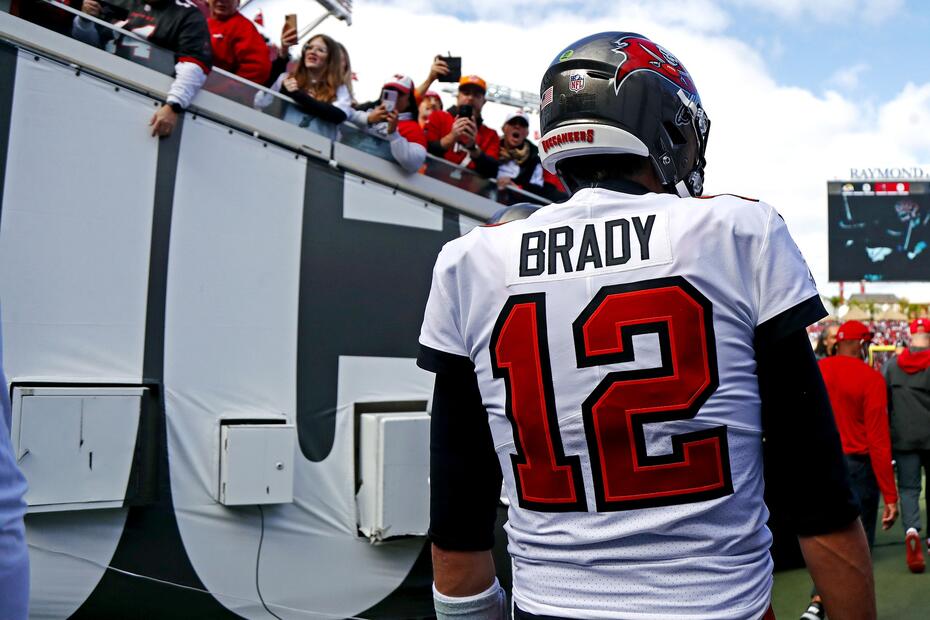 © Kim Klement-USA TODAY Sports.jpg
4) Best NFL Quarterbacks by Career Passing Touchdowns (Top 3)?
1. Tom Brady: 624
2. Drew Brees: 571
3. Peyton Manning: 539
Dan Marino retired after the 1999 season as the All-Time Career Passing Touchdowns leader with 420.
Today, he ranks seventh– behind Brady, Brees, Peyton Manning, Aaron Rodgers, Brett Favre, and PhilipRivers.
5.) Best NFL Quarterbacks By Career Passing Yards (Top 3)?
1. Tom Brady: 84,520
2. Drew Brees: 80,358
3. Peyton Manning: 71,940
Did you know that Peyton Manning finished his career with two more passing yards – two? – than Brett Favre (71,938)?
6.) Best NFL Quarterbacks By Career Rushing Yards (Top 3)?
1. Michael Vick: 6,109
2. Cam Newton: 5,628
3. Randall Cunningham: 4,928
Did you know that only three NFL quarterbacks have ever rushed for 4,900 or more career yards? All three won at least one NFL MVP Award – with Randall Cunningham winning the award twice.
7.) Biggest NFL Stadium By Seating Capacity (Top 3)?
1. AT&T Stadium (Dallas Cowboys): 105,000
2. MetLife Stadium (New York Giants, New York Jets): 82,500
3. FedEx Field (Washington Commanders): 82,000
Did you know only three NFL Stadiums have more than 82,000 seats?
 In fact, the largest football stadium in America is Michigan Stadium – where the University of Michigan routinely plays to capacity crowds of 107,601 people.

© Quinn Harris-USA TODAY NETWORK
8.) Smallest NFL Stadium By Seating Capacity (Top 3)?
1. Soldier Field (Chicago Bears): 61,500
2. State Farm Stadium(Arizona Cardinals): 63,400
3. Allegiant Stadium (Las Vegas Raiders): 65,000
Did you know the NFL'ssmallest stadium is in one of its biggest television markets?
9.) Worst 3 NFL Teams By Regular Season Record to Ever Win A Super Bowl (Top 3)?
1. 2011 New York Giants: 9-7 (.563)
2. 2012 Baltimore Ravens, 2007 New York Giants, 2010 Green Bay Packers, 1988 San Francisco 49ers: 10-6 (.625)
3. 1967 Green Bay Packers:9-4-1 (.678)
Did you know a team once won a Super Bowl while having seven regular-season losses? The 2011 New York Giants started 7-7, finished 9-7, then won four playoff games on the road to win the Lombardi Trophy.

© ALLEN EYESTONE/ THE PALM BEACH POST / USA TODAY NETWORK
10.) Best NFL Head Coaches by Career Wins (Top 3)?
1. Don Shula: 328 wins
2. George Halas: 318 wins
3. Bill Belichick: 290 wins
Did you know only three NFL Head Coaches have more than 290 career wins? The trio has a remarkably similar career winning percentages, too: Halas won 68.2% of his games, Shula 67.7%, and Belichick 67.0%.
11.) Best NFL Head Coaches by Super Bowl Titles (Top 3)?
1. Bill Belichick: 6
2. Chuck Noll: 4
3. Joe Gibbs and Bill Walsh: 3
Belichick (Tom Brady), Noll (Terry Bradshaw), and Walsh (Joe Montana) won all their titles with one quarterback. Gibbs won his three titles with three different starting quarterbacks (Joe Theismann, Doug Williams, Mark Rypien).
12.) Best NFL Team All-Time By Points Scored in a Single Season (top 3)?
1. 2013 Denver Broncos: 606 points
2. 2007 New England Patriots: 589 points
3. 2018 Kansas City Chiefs: 565 points
Incredibly, none of these high-octane offenses won the Super Bowl in these seasons. Denver lost to Seattle in the Super Bowl; the 18-0Patriots were shocked by the New York Giants in the Super Bowl, and the Chiefs fell in the AFC Championship game to New England.
How did you do in NFL Trivia? What is your NFL Trivia score out of 12? 
SCORE:
11-12: Hall of Fame Fan
9-10: All-Pro Fan
7-8: Pro Bowl Fan
5-6: Professional fan.
3-4: Rookie Fan.
1-2: Scrub Fan. 
Do You Enjoy Betting on Football?
Many NFL Trivia fans also enjoy betting on NFL games online. OddsSeeker is your best source for the best lines, prop bets, and NFL odds. Check out these great offers:
Online Betting Promo Codes
Michigan Betting Apps
New Jersey Betting Apps
Pennsylvania Betting Apps
Thank you for playing NFL Trivia on OddsSeeker.com!
Free Signup Bonus
Get 5 Free Sweeps Coins + 600 Free Diamonds
Frank Weber is a sports & gaming writer with a Bachelor's Degree in Journalism and years of experience in the gambling world. He loves baseball, football, basketball, soccer, and the UFC - he even collects sports cards and memorabilia! In his free time, you could find Frank either out at a concert with friends, or at home sweating out all his (soon to be won) bets!
More about Frank Weber